myphotopuzzle voucher codes
Get an extra 5% off*
 Code:

GLPR1Q22

 Minimum order value: £15.00
 Valid for all products
Get an extra 15% off*
 Code:

GLPR2Q22

 Minimum order value: £35.00
 Valid for all products
Your myphotopuzzle benefit
Make great savings with the myphotopuzzle vouchers
Our bestseller: Photo Puzzle with 1000 pieces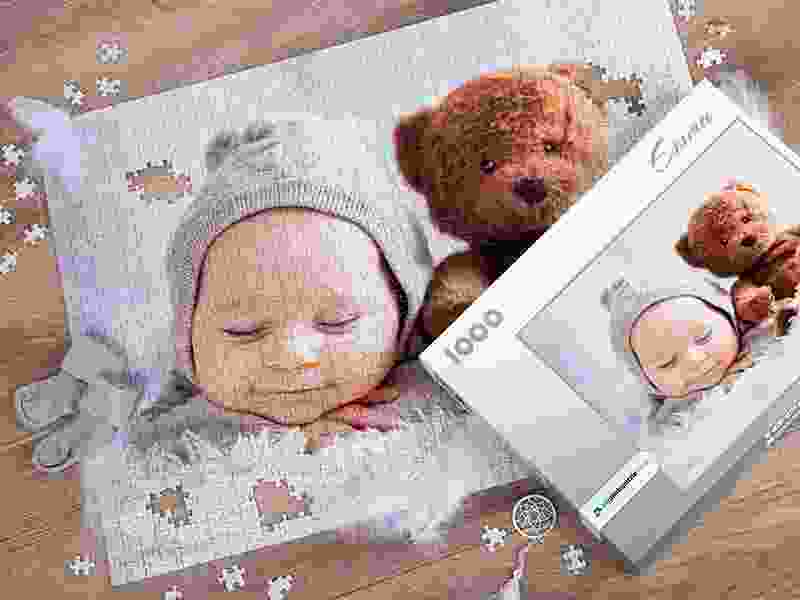 Current deducted price:
£32.99
With Code GLPR1Q22:
£31.34
The photo puzzle with 1000 pieces is the classic from myphotopuzzle.co.uk. No matter if family photos, holiday memories or a snapshot made of your pet; they all will look best on a 1000 pieces photo puzzle. What are you still waiting for; take your favourite photograph and save money with the myphotopuzzle vouchers.
Photo Pairs Game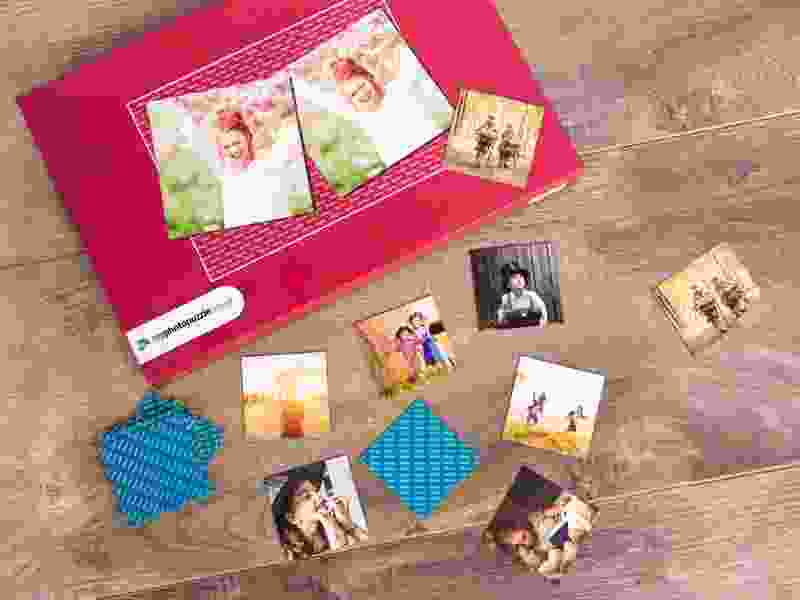 Regular price 36 cards:
£29.99
Current deducted price:
£23.99
With Code GLPR1Q22:
£22.79
Our Photo Pairs with 36 or 72 cards can be created with your own pictures. This makes it a very original gift idea for everyone. The classic parlor game does not only bring lots of joy, it also trains your memory skills and effects a healthy mind. Besides the game cards, the box can be personalised.
Save twice: Photo Puzzle with a tailor-made frame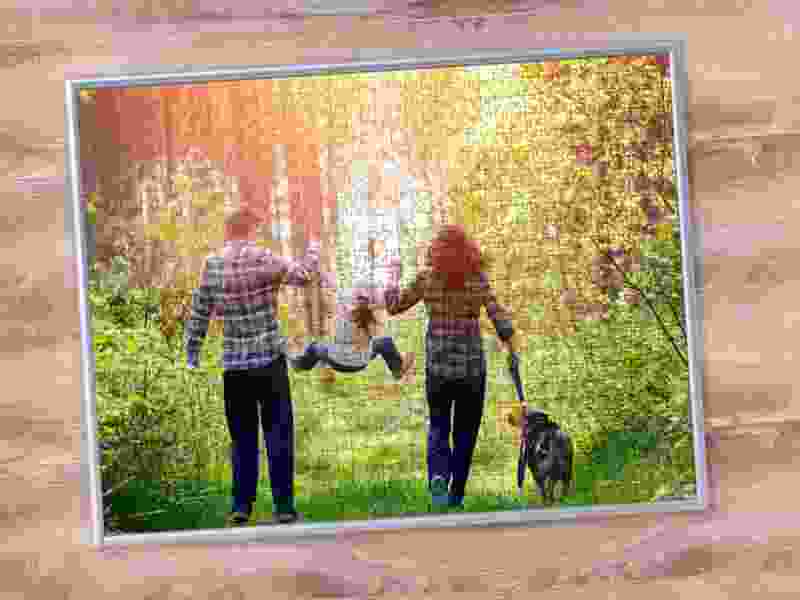 For example: the 1000 pieces photo puzzle and the belonging frame:
Regular price:
36.99 + 39.99 = £76.98
Current deducted price:
32.99 + 39.99 = £72.98
With Code GLPR2Q22:
£62.03
If you ask yourself what to do with your personalised photo puzzle, the crowning glory would of course be the framing of your piece of art. This would certainly be a much better idea than disassembling the puzzle and put it back into the box. Upgrade your photo puzzle with this stylish puzzle frame and benefit even twice.
The exactly fitting puzzle frame is not only available for our bestseller, the 1000 pieces photo puzzle, but also for our smaller photo puzzles as well as for our 2000 pieces photo puzzle.
*Voucher valid until 30.09.2020. Voucher code cannot be combined with other codes.
All prices include VAT and exclude postage.